Farming Base (farmingbase.com) is a participant in the Amazon Services LLC Associates Program, an affiliate advertising program designed to provide a means for sites to earn advertising fees by advertising and linking to Amazon.com. This site also participates in other affiliate programs and is compensated for referring traffic and business to them.
While most Americans appreciate the reduced costs associated with local goods, they want to support American business and preserve the American workforce. It makes no difference if you're mowing a little patch of grass or an entire golf course – now and again, you want to utilize an American-made mower and support American workers!
The industry-leading mower manufacturers in the United States are John Deere, Craftsman, American Lawn Mower Co., Toro, Troy-Bilt, Husqvarna, Black Decker, Ferris, Cub Cadet, and Greenworks . Whether you're looking for a zero-turn mower or some good old-fashioned American innovation, here are some of the finest American lawnmowers available.
A new lawn mower is a significant purchase. A purchase made without doing research and seeking expert advice may result in the acquisition of a piece of metal that will serve no use other than to hold a corner in your garage. The kind of topography, the size of the land, the type of grass, and the mower's power are all important considerations when purchasing a lawnmower.
I researched which manufacturers produced their mowers in this country and scoured the market for the finest lawnmowers with strong engines and optimum performance. Read on as I discuss with you the best lawn mowers brands and models in the US.
Best Lawn Mower Brands Made In The USA
1. John Deere
John Deere is the quintessential American brand. The business was established in Grand Detour, Illinois, in 1837 by a man of the same name and has evolved to become a household brand in the heavy equipment sector. John Deere mowers are produced in large part in Waterloo, Iowa, in the United States. Nonetheless, John Deere maintains manufacturing sites across North America, Asia, and Europe.
It makes our list because it is one of the finest because it is well-known for its customer service, a reputation earned during the Great Depression when the business famously refused to repossess any of its tractors from farmers. With all of this in mind, it's unsurprising that John Deere lawn tractors are also among the most costly on the market.
John Deere just marked its centennial. The business has sold millions of mowers, tractors, and other items of outdoor equipment during the last century. Today, they operate manufacturing plants in seven nations (three of which are in China), raising suspicions among those who believe their mowers are manufactured abroad. However, I'm pleased to inform you that all John Deere riding mowers are produced in Horicon, Wisconsin, mainly American-made components.
| | |
| --- | --- |
| Pros | Cons |
| Specialized riding mowers designed for mowing larger estates | An extended warranty does not cover certain models. |
| Mowers with zero-turn capability provide increased mobility. | |
| PrecisionCut and TerrainCut blades provide a more efficient finish to your lawn, | |
| Makes mowing more time-efficient, pleasant, and easy. | |
2. American Lawn Mower Company
American Lawn Mower Company, the country's biggest manufacturer of push reel mowers, is a family-owned company with manufacturing operations in Shelbyville, Indiana, and administrative headquarters in Muncie, Indiana.
The ALMC is the biggest producer of manually driven push mowers in the United States of America. Many people are shocked to learn that American Lawn Mower is an American business, if only for affordable pricing. However, the nice folks at ALMC have an ace up their sleeves that allows them to keep prices down: they also control the iron foundry where most of their mowers' components are manufactured.
ALMC, in my opinion, is one of the finest since its push reel mower has many benefits. They start instantly, need no gas or spark plugs, and emit no fumes or noise. They are also an excellent source of exercise and have long been considered the mower of choice for both the young and elderly.
| | |
| --- | --- |
| Pros | Cons |
| There are no gases or fumes | Adjustment of the height is a little cumbersome. |
| Exact cut | Pushing may be challenging. |
| Quiet | |
| Lightweight and manoeuvrable | |
| Simple to unjam blade obstructions | |
| Constructed of alloy steel | |
3. Cub Cadet
Few manufacturers can match the quality and creativity associated with the Cub Cadet name when riding lawnmowers.
Cub Cadet lawn mowers have a 60-year history of manufacturing their mowers in American factories using seasoned American workers. Cub Cadet mowers are manufactured at one of the company's three state-of-the-art manufacturing facilities located in Tennessee, Mississippi, or Ohio. Valley City, Ohio, serves as the worldwide headquarters for the company.
Cub Cadet has risen in popularity over the years and has earned a reputation for innovation and superior quality. Cub Cadet's inventors brought many innovative and interesting innovations to the riding lawn mower industry, which have set the standard for others to emulate.
Cub Cadet is included on this list due to its reputation for dependability and strong construction. Additionally, their mowing decks set them apart because of the excellent cuts they create.
Cub Cadet pioneered many industry firsts and continues to work hard to offer customers the newest technologies. Cub Cadet continues to grow today as a result of its unwavering dedication to quality and American innovation. Cub Cadet is now headquartered in Valley City, Ohio, and has engineering and production sites in Ohio, Kentucky, Tennessee, and Mississippi.
| | |
| --- | --- |
| Pros | Cons |
| Due to its beneficial mulching properties, it is best suited for gardening applications. | Several of the models are very costly. |
| Extensive certification testing guarantees the product's long-term viability. | |
| Has a choice of three strong engines | |
4. Troy-Bilt
Troy-Bilt mowers are among the best bargains on the market and a great choice for anyone seeking a robust, dependable mower at a non-premium price point. Since 1937, when the firm introduced a home rototiller, the company has manufactured engine-powered yard equipment. Since then, the firm has been refining its small-engine yard equipment design, which includes lawnmowers.
I believe Troy-Bilt is among the finest since its top-of-the-line riding mowers have engines up to 724cc, but less powerful models are also available.
They have about 42-inch twin blades for optimum accuracy and are constructed of strengthened metal for increased durability.
On the other hand, several walk-behind versions include four-wheel drive and the ability to convert between the front and rear wheel control.
When the lawnmower is equipped with all-wheel drive, it will do all of the work while you control the direction with only one hand.
Troy-Bilt maintains a lower pricing point than other top manufacturers, despite its excellent reputation for producing well-designed and dependable mowers, which is particularly noteworthy given that several of its models use coveted Honda engines.
| | |
| --- | --- |
| Pros | Cons |
| A powerful engine provides unmatched performance for extended periods. | The majority of lawnmowers produce hazardous gases. |
| The four-wheel-drive provides more manoeuvrability. | |
| A strengthened metal body guarantees a longer lifetime. | |
| Simple to operate | |
5. Craftsman
While Craftsman tractors lack the horsepower of John Deere and Cub Cadet models, they share similar characteristics, such as hydrostatic gearboxes and ergonomic high-back seats. Craftsman lawn tractors remain one of the finest bargains in riding lawn mowers because they are durable, dependable, and priced at a fraction of the price of competing manufacturers.
Craftsman offers both self-propelled walk-behind and riding lawn mowers, and the walk-behind mowers made our list because of its 159cc engine with auto choke technology, which consumes less battery power. This is an excellent feature of a mower since it eliminates the worry of replacing the batteries regularly, which is costly.
Additionally, the majority of models may be used to mulch shredded grass and contribute to the enrichment of your garden. On the other hand, some of them have Dust Blocker bags, which prevent debris from dispersing in an uncontrolled manner. Lithium-ion batteries provide electricity for the riding mowers, which may operate for up to an hour.
Similarly, the intelligently responsive steering wheel enhances control. Additionally, it has LED headlights for enhanced visibility in the dark.
| | |
| --- | --- |
| Pros | Cons |
| Engine with high output and adaptive choke technology | Lithium-ion batteries sometimes degrade more rapidly than anticipated. |
| Adapted for environmentally friendly usage | |
| Runs for up to an hour without needing to be recharged | |
6. Husqvarna
Husqvarna, headquartered in the United States, is a well-known producer of high-end outdoor power equipment, chainsaws being its most well-known product. While the business offers walk-behind mowers and lawn tractors, it is most known for its riding mowers, including tractors and zero-turn mowers.
Husqvarna is one of the finest brands in the United States since its product range is one of the most durable and dependable on the market. Additionally, they offer premium features like pedal-operated speed and direction control, ergonomic seats, and comfy controls. However, durability and cutting-edge features are not inexpensive. Husqvarna's lawnmowers, like the majority of its outdoor equipment, are not inexpensive.
Husqvarna provides a variety of lawn mowers ranging from walk-behind to riding, depending on the size of your property. Certain versions have a revolutionary Clear Cut cutting deck that allows precise lawn mowing, even on uneven terrain.
| | |
| --- | --- |
| Pros | Cons |
| Has a diverse line of lawnmowers with optional accessories. | Certain lawn tractors are capable of scalping the grass. |
| Clear Cut cutting decks make mowing difficult terrains easy. | |
| Cutting decks made of high-strength steel that are powder-coated to prevent corrosion | |
| Utilize automatic mowers that cut the grass without human intervention. | |
7. Toro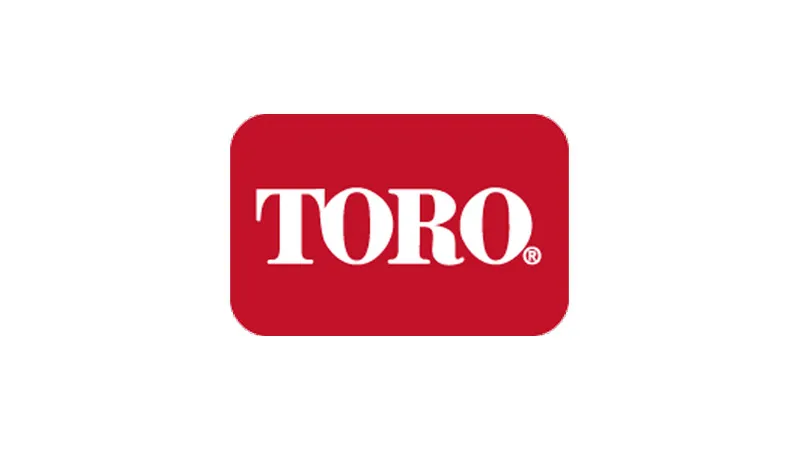 Toro mowers are designed and manufactured in the United States. These mowers are built across Texas, Minnesota, Wisconsin, El Cajon, California, and Sanford, Florida.
Toro is ranked seventh as the finest mower in the United States because it offers many user-friendly lawn mower types at an affordable price. They provide a wide selection of commercial riding and push mowers. The engines are equipped with Power Reverse technology, which automatically adapts to the pace you walk.
Toro mowers are well-built and dependable in part due to the company's longevity. Since then, Toro joined the push-mower industry in 1948 and has continuously innovated and improved its range of push mowers. They start quickly and last much longer than other mowers, owing to their Briggs & Stratton engines and thick-gauge steel construction.
Toro mowers are also minimal maintenance—they do not need an oil change throughout the mower's life. You may pause mowing, rake up the debris, and resume movement without fear of restarting the engine. Their uniquely developed twin blades easily cut grass in nearly half the time required by conventional mowers. The engine is considered very dependable, with the majority of vehicles coming with a five-year warranty.
Toro has even extended its range in recent years to include battery-powered push mowers. As with Honda and John Deere, these well-built mowers are more expensive than those from other manufacturers.
| | |
| --- | --- |
| Pros | Cons |
| Mowing with PoweReverse is effortless. | Certain walk-behind models may have fasteners loosening after some time. |
| Shock-absorbing grips facilitate mowing on difficult terrain. | |
| The engine is intuitive and reliable. | |
| Due to its form, it is conveniently stored upright. | |
8. Black Decker
Black Decker lawnmowers are manufactured entirely in the United States, with headquarters in Baltimore, Maryland.
Black Decker is the market leader in this area because its engines have robust rear wheels that make mowing over dense grass even easier. Additionally, certain lawn mower models have six height-adjustable settings.
For almost 50 years, Black + Decker has manufactured electric lawnmowers known for their price and reliability. They were, and continue to be, industry leaders in the electric lawn mower sector, having essentially kept a low profile for years and waited for environmental concerns to drive the market their way.
Black Decker offers a variety of walk-behind mowers that take little effort to operate. Forty volts charge the 60-volt batteries in these lightweight electric mowers, which are both rechargeable and interchangeable. Additionally, they have ergonomic handles that allow you to control the mower while it works easily.
| | |
| --- | --- |
| Pros | Cons |
| Improved ergonomics for increased comfort | Battery life is insufficient |
| Rear wheels modified | |
| Rechargeable batteries power it. | |
9. Ferris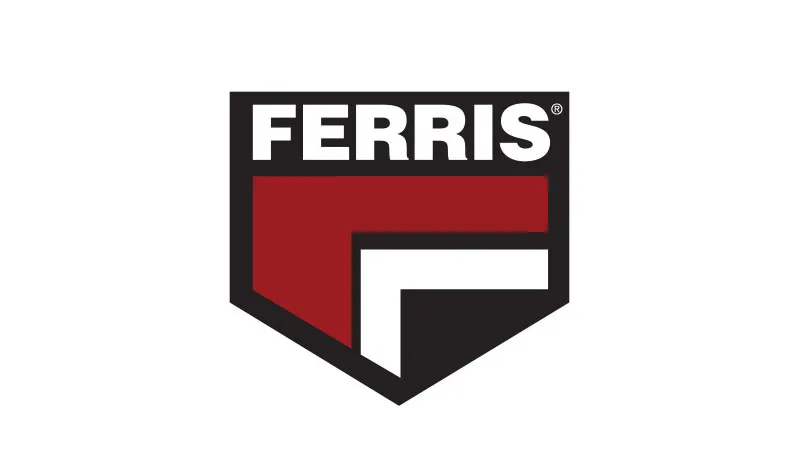 Ferris mowers are manufactured in Upstate New York. Ferris is worthy of every grain of its ascension to the top, having developed into industry leaders in the commercial lawnmower sector.
Ferris mowers are the pinnacle of technical brilliance in the mower industry, which is why I believe they deserve a shot in this category. Ferris's renown and widespread acceptance are not entirely unjustified, as its mowers have established a reputation for superior quality, productivity, and flexibility.
Ferris mowers are unquestionably worth the investment. They are robust, adaptable, and surprisingly simple to use. Few mowers can match the degree of comfort provided by Ferris mowers. Their zero-turn mowers are among the most technologically advanced in the landscape business. Ferris mowers set the standard for innovation, from cutting-edge suspension systems to innovative cutting technologies.
Ferris is also well-known for its reassuring warranty coverage on mowers and other critical components. More precisely, Ferris offers customized warranties for each of its mower categories, including ride-on mowers, stand-on mowers, and walk-behind mowers, as well as belt and suspension guarantee policies.
| | |
| --- | --- |
| Pros | Cons |
| The Ferris has substantial wheels that provide grip on both wet and dry terrain. | At greater trimming speeds, the deck seat shakes quite a bit. |
| The bumper is constructed in such a way that accessory installation is simple. | The Ferris wheel is less effective on steeper slopes. |
| It's very simple to use and has a variety of handy, user-friendly features. | |
| The Hydro-Gear technology enables you to do any trimming task quickly. | |
10. Greenworks
Greenworks is one of many emerging producers of corded and battery-powered yard equipment. The firm is credited with developing the first dual-blade cordless mower powered by batteries in 2013. Its mowers are powered by a strong 40-volt battery, which provides more power and battery longevity than comparable battery-powered lawnmowers. These self-propelled lawn mowers have a 45-minute run time.
Though it is the last company on our list, Greenworks is included because of its ground-breaking advancements in battery-powered lawn equipment. Greenworks is well-known for its battery-powered lawnmowers, eliminating the dangers and inconveniences of tripping over a cable when mowing. Brushless motors provide the performance and efficiency of a 160cc engine.
Whatever the machine's power, it enables you to mow your lawn in complete quiet, eliminating the need for earphones or noise-cancelling headphones.
Greenworks' other inventions include the SmartCut technology. This function adjusts the speed of the mower blades in response to the thickness of the grass, maximizing battery life.
| | |
| --- | --- |
| Pros | Cons |
| The engine that is both silent and strong | Manual work is required for the majority of models. |
| Battery-powered lawnmowers that let you cut grass in a variety of ways | |
| Has a large selection of mowers at a fair price. | |
| It is lightweight and takes up minimal storage space. | |
15 best lawn mowers made in the USA
1. Troy-Bilt 12AVA2MR766 Lawn Mower
A battery powers this self-propelled lawnmower. Briggs and Stratton power the engine within, and the battery is a 48V lithium-ion.
This is the finest mower in its class owing to the 20-inch cutting width of the deck and adjustable deck height features that enhance its capabilities. The deck's height may be adjusted in seven different ways. Additionally, this machine has a three-in-one deck design that enables mulching, bagging, and side discharge.
Not only does the bag simplify cleaning – but the extra grass clippings make a great compost bin foundation.
Additionally, the mower has intelligent load detecting technology, which minimizes the energy used during mowing, ensuring maximum efficiency. Finally, the Troy-Bilt cordless drill comes with a three-year limited guarantee.
The mower reviews are very positive – so if you're looking for an inexpensive American mower that won't break the bank, this Troy-Bilt mower is worth considering.
However, it is neither the largest or most powerful mower available! The mower is most effective when maintaining an acre or less of lawn — ideal for those with a small property to mow.
| | |
| --- | --- |
| Pros | Cons |
| Easy to use. | Not the best choice for large lawns greater than 1 acre |
| 3 in 1 feature | |
| 1.6 bushel Bagger. | |
| Foldable design for easy vertical storage | |
2. Cub Cadet SC 100 HW Push Mower
This mower offers exceptional stability and control right out of the box. With a 159cc OHV engine, this mower has more power than other self-propelled mowers. This is an excellent mower for small yards and lawns. The lawnmower has a cutting width of 21 inches and six-deck height settings ranging from 1.25 to 3.75 inches.
The mower is a gasoline-powered model with a 1.3-quart fuel tank. The beginning method is a cable pull, which some customers say works in a single pull. Otherwise, the mower had no faults and exhibited just effortless movement. Additionally, this is a three-in-one mower that may mulch, bag, or side discharge at the operator's discretion.
| | |
| --- | --- |
| Pros | Cons |
| Powerful engine | Some people complain about its starting problem, which comes after a couple of seasons of mowing. |
| Lightweight model. | |
| 1.9-bushel grass collector bag. | |
| Cub cadet signature cut feature. | |
3. ALMC 14-Inch 11-Amp Corded Electric Lawn Mower
This is an electric mower that is capable of providing the same amount of power as gas mowers. This mower is unusual in that you will not need to charge or refill the tank; just connect the cable to the switch and get started. As a result, the term "corded mower" was coined.
Although the tethered walk-behind mower is lightweight and simple to use, its 11-amp engine easily cuts through thick grass.
This push mower has a 14-inch deck with five adjustable height settings ranging from one to two and a half inches. You can select between rear discharge or mulching for the grass cuttings, and it even includes a 16-gallon grass bag for convenient cleaning. The mower's handle adjusts to suit various users, and when it's time to store it, the handle folds down for convenient storage. According to reviews, this budget-friendly lawnmower is lightweight and surprisingly quiet, and the majority believe that it is an excellent bargain for people with tiny lawns.
The mower's cutting width is 14 inches, indicating that it is designed for modest residential yards and gardens. The cutting height is adjustable between 1 and 2.5 inches and has a three-in-one function. The mower's handle is very well padded and fitted with vibration dampeners for a more ergonomic grip, making operation quite pleasant.
| | |
| --- | --- |
| Pros | Cons |
| Compact design | Not for big yards as the mower cable is limited. |
| Cost-effective as it is a corded mower. | |
| Fine finish. | |
4. Black Decker MM2000
Corded mowers, such as the BLACK DECKER MM2000, offer several benefits versus battery-powered mowers. The run life of a battery does not restrict them since they connect directly to a power source; thus, they are often more affordable and lighter while retaining high levels of power.
That is why the Black Decker MM2000 is an excellent option for homeowners with tiny yards: it is reasonably priced, powerful, and dependable. However, if you have a bigger property, a corded lawn mower such as this one is unlikely to be an option.
If you're looking for a corded lawnmower, this is the finest option. Its strong 13-amp motor easily handles overgrown grass. Additionally, the mower has a seven-position cutting height adjustment between 1.5 and 4 inches, as well as the option to discharge, mulch, or bag clippings.
| | |
| --- | --- |
| Pros | Cons |
| Cheap | Not suitable for large yards |
| No time limits | |
| Strong motor | |
| | |
5. Greenworks Pro MO60L514
The Greenworks Pro MO60L514 is powered by two professional-grade 60-volt lithium-ion batteries that provide up to 60 minutes of operating time. That is a considerable amount of time for a typical mid-range electric mower.
Since the Greenworks Pro MO60L514 is a self-propelled mower, controlling it is as simple as walking behind it and pushing it in the desired direction. Additionally, this mower includes Greenworks' unique SmartCut technology, which automatically adjusts blade speed in response to variations in topography, resulting in a more uniform cut across your lawn's hills and valleys.
The MO60L514 has a second battery slot for increased run time. When the primary battery runs out of juice, it automatically switches to the backup battery, allowing you to continue mowing your lawn uninterrupted.
| | |
| --- | --- |
| Pros | Cons |
| Self-propelled | Lower voltage than many other models |
| SmartCut technology | |
| Batteries compatible with other Greenworks products | |
| It is lightweight | |
6. GreenWorks 25022 Push Mower
This compact mower is both economical and effective at mowing your grass. You get three-in-one functionality with this machine, which includes a collecting bag and mulching capability. Additionally, due to the machine's electric operation, it is near-silent.
The GreenWorks 25022 is equipped with a 12-Amp motor that powers the blade's 20-inch length for the quick cutting action. Due to the mower's low weight, you may easily push it along while operating. This push mower is very manoeuvrable, and it easily manoeuvres around tight corners and gaps in your yard.
This push mower's cutting deck spans 20 inches, providing enough cutting breadth. The tough steel blades withstand stone contact while cutting your grass cleanly. This machine's handle folds flat for convenient storage, and the big plastic rear wheels glide effortlessly over any surface.
This three-in-one push mower is excellent for gardens of any size, and its strong engine coupled with the mulching action makes it ideal for any gardening enthusiast who wants to mulch their grass clippings.
| | |
| --- | --- |
| Pros | Cons |
| Lightweight and easy to manoeuvre. | Power cord gets in the way during operation. |
| 3-in-1 operation. | |
| Best suited for smaller yards. | |
| Clean cutting. | |
7. Troy-Bilt 21 in. 159 cc Gas Walk Behind Self Propelled Lawn Mower
With the strongest motor and largest cutting deck in our evaluation, the Troy-Bilt delivers excellent performance. This machine's sheer power effortlessly slices through the roughest grass.
The Troy-Bilt is the most powerful mower in our study, with a 159cc engine powering a 21-inch cutting deck with variable cutting heights. This mower is excellent for contractors and landscapers that need a piece of strong, reliable equipment.
Troy-push Bilt's mower is equipped with ReadyStart technology. This method enables you to start the engine without difficulty on the first attempt. You get a 1.09-quart gasoline tank, which provides enough run time for even the biggest lawns.
While this engine is strong and durable, Troy-Bilt kept the design modest, with this machine weighing the same as the Honda at 84 pounds. The 163cc Briggs & Stratton engine rips through even the roughest and longest grass, and this mower is also suitable for use on damp grass. Additionally, you get an integrated power-wash port for convenient cleaning and maintenance.
This is the perfect model for contractors and landscapers in this review. The engine delivers strong performance, and the broad cutting deck perfectly slices your grass. You also get an integrated mulcher and a cuttings bag, providing you with everything you need to maintain a lifetime of beautiful lawns.
| | |
| --- | --- |
| Pros | Cons |
| 3-in-1 lawn mowing action. | Requires manual servicing each year. |
| High-powered motor. | |
| Integrated washout port for easy cleaning. | |
| ReadyStart technology for the first time start. | |
8. Toro Recycler SmartStow 20339 22-Inch Self-Propelled Mower
With its wide cutting breadth and self-propelling capabilities, this Self-Propelled Mower is ideal for big yards.
If you have a large yard to mow, the Toro Recycler SmartStow 20339 22-inch Self-Propelled Mower is a must-have. It can easily handle your grass blades and stand upright for simple storage with mowing and mulching capabilities. Additionally, if you wish to go from mowing to mulching, the quick-connect bagging system is ideal.
Its strong 163cc engine requires no priming or choke to start, and no oil changes are required. It can also handle rough terrain thanks to its 11-inch rear wheels. Not only will it level the ground, but it will also trim your grass to perfection with its Recycler cutting technology and 22-inch cutting deck – the all-in-one feature that will save you valuable time and energy if you have a big lot.
Toro backs this mower with a two-year "guaranteed-to-start" warranty. It's a terrific all-purpose backyard mainstay that fits into narrower areas as well because of the mower's variable-speed front-wheel drive.
| | |
| --- | --- |
| Pros | Cons |
| Self-propelled | It is powered by Gas |
| Two-year warranty | |
| Steel deck provides more durability than plastic options. | |
| Easy to manoeuvre with a variable-speed front-wheel drive, no oil change required. | |
9. Ferris Zero-Turn F400S
When it comes to lawnmowers, few models combine the best of both worlds. However, the Ferris Zero Turn F400S is a small, quick, and easy-to-use gardening equipment.
The mower has an entry-level body that allows for easy manoeuvring in small spaces without compromising any of the mower's other features and characteristics; the mower is completely commercial grade.
It has a higher fuel capacity than usual, allowing for longer trimming tasks, and its larger tires offer superior grip on both dry and wet terrain. It also features a dual-drive system, which makes grass cutting a snap and a lot of fun.
These engines are among the most powerful on the market, and the F400S is equipped with one that has the industry's most advanced debris management system. Thus, not only will this enable the mower to glide over uneven terrain with ease, but it will also help the machine survive for years to come when combined with the enhanced dust and particle filtration system.
Additionally, the F400S has a patent-pending suspension system. It has independent rear coil-over shocks, which make traversing rough terrain even easier.
| | |
| --- | --- |
| Pros | Cons |
| Can move very fast | The engine isn't all that powerful |
| Electrically engaged blades | Driving might be hard to master |
| Mower made out of 10 gauge fabricated steel | |
| Suspension seats made for less shock | |
If you want a strong, dependable lawnmower, you cannot go wrong with the John Deere E120 Lawn Tractor.
10. John Deere E120 42 in. 20 HP V-Twin Gas Hydrostatic Lawn Tractor
This riding lawn mower is powered by a 20-horsepower motor that starts smoothly and fast, even if the mower has been lying idle throughout the winter months. The mower has a hydrostatic drive with cruise control and a top speed of 5.5 miles per hour.
This John Deere ride-on lawn tractor has a completely welded steel frame and cast-iron front axle for added durability, as well as a spacious and comfortable operator station with an adjustable seat for a more pleasant mowing experience.
The mower deck may be readily changed to different cutting heights, and blade engagement is accomplished by simply pulling a knob. The greatest feature of this mower is that it has a 30-second oil changing system and comes with a 10-point pre-inspection to guarantee it is ready for action.
| | |
| --- | --- |
| Pros | Cons |
| Easy operation and exceptional quality | Easy Change filters are expensive |
| Better tuff-torque transmission. | |
| Wonderful electric gas level gauge. | |
| Overall easy to use and comfortable. | |
11. Husqvarna Hydrostatic 46-in. Riding Lawn Mower
Riding lawn mowers are a significant purchase, and we believe the Husqvarna 46-inch riding lawn mower is an excellent value. It is powered by a 22-horsepower, 724cc Briggs & Stratton engine, which makes it strong enough for long grass and slopes while compact for convenient storage. Its hydrostatic gearbox ensures a smooth ride and has cruise control for effortless speed maintenance.
Foot-operated pedals control speed and direction, allowing you to retain both hands on the wheel for steering. With a simple flip of a button, you can quickly shift into reverse, and the compact 16-inch turning radius enables you to manoeuvre around obstacles easily and mow in tight areas. As the name suggests, it has a 46-inch cutting deck that ensures an equal cut across your yard.
| | |
| --- | --- |
| Pros | Cons |
| Powerful operation and smooth ride | Bagger and mulching kit sold separately |
| Can mow in reverse | Expensive |
| Robust and compact designs | |
| Easy to move Husqvarna self-propelled mowers | |
| Maintains high efficiency | |
12. Craftsman 30-in. 10.5hp Gas Rear Engine Riding Mower
With 34 inches, this six-speed compact ride-on mower is narrow enough to pass through narrow places such as gates and requires minimal storage space.
Additionally, the 18-inch turning radius makes manoeuvring simpler, and the engine is located in the rear, providing an unobstructed view. The step-through design makes mounting your mower simple. The ergonomically built seat with back support and height-adjustable comfort-grip steering wheel provides a more pleasant ride over reasonably level ground. Although a mulching kit is provided, the bagger must be purchased separately.
| | |
| --- | --- |
| Pros | Cons |
| Ideal for small- to medium-sized lawns | Cannot mow in reverse |
| Easy start-up; no prime, no choke | |
| No oil changes are required. | |
| Easy adjustments on cut height and handle positions | |
13. Cub Cadet Ultima ZT2
Time is a concern when mowing large lawns, and the Cub Cadet's forward and reverse speeds play a significant role in our selection as the category's best choice.
You may achieve speeds of up to 7.5 mph in forwarding gear and 3.5 mph in reverse gear with the hydrostatic rear-wheel system. Additionally, the wide rear tires on this mower protect your grass from divots and offer enough grip to keep you going – even on uneven terrain. Additionally, it has 15 quarter-inch deck adjustments that are changed using a spring-assisted foot pedal, making it simple and fast to modify the deck height while mowing.
I'm particularly taken with the heavy-duty frame, which is made of square tubular steel. Not only does this design make it robust enough to withstand the wear and tear associated with big tasks and heavy usage, but it also offers the solid base that a large mower of this size need. This emphasis on durability is carried over to the deck, constructed of 11-gauge steel and finished with a corrosion-resistant finish.
| | |
| --- | --- |
| Pros | Cons |
| Dual LED headlights | Expensive |
| Three-year warranty + unlimited hours | |
| Comfortable seat | |
14. Toro Timecutter 75747
Toro is a universally praised brand, and this Timecutter model is an excellent illustration of why. It is rather expensive, but if you have the money and the yard to make use of its zero-turn capabilities and features, it may be a worthwhile purchase.
The suspension system is one of the mower's most advantageous features, as it absorbs bumps that you might otherwise feel in your legs and back, resulting in a smooth, comfortable ride.
Crawling under decks to chip away at grass and dirt accumulation is not enjoyable, which is why I'm a huge admirer of the Toro Timecutter 75747's washout ports. These enable you to connect a garden hose straight to the deck, blasting away grass and mud accumulation after mowing. Additionally, routine maintenance activities like replacing the air filter are intended to be easy and need no additional equipment.
A sturdy, durable deck is critical to replace mower decks that were damaged and deformed due to accidental contact with rocks, trees, or landscaping. The Toro Timecutter 75747's IronForged decks are constructed of 10-gauge steel, which should withstand normal wear and tear.
| | |
| --- | --- |
| Pros | Cons |
| More compact than similar 42-inch mowers | Not CARB compliant |
| Durable deck | Relatively expensive |
| Comfortable ride | |
| Maintenance and cleanup are easy. | |
15. Husqvarna Automower 430X Robotic Lawn Mower
Robot lawnmowers are a relatively recent entry into the market. They work through a wired boundary, allowing the mower to trim the grass without human involvement, even on slopes. Husqvarna invented this category, and its robotic mower is ideal for medium to large lawns up to 0.8 acres in size.
With built-in Bluetooth and cellular connectivity and voice control compatibility with Amazon Alexa and Google Home, I appreciated how simple it was to use the app to easily start, stop, and park the machine remotely and set up a mowing plan and monitor its progress.
Using the app, you can also quickly and easily adjust the cutting height.
GPS monitors the mower's location and delivers alerts and notifications to your linked devices to deter theft.
Three razor-sharp rotating blades cut neatly in all directions, even in the rain, and operate similarly to a mulching mower — clippings are never collected. The weather timer guarantees that the mower cuts more often during periods of rapid grass growth and less frequently during periods of slower growth.
When it becomes weary, I like that it understands how to return to the charging station. It is capable of functioning in the dark due to its LED lighting and ultra-quiet operation.
| | |
| --- | --- |
| Pros | Cons |
| Hands-off mowing | Very expensive |
| Low maintenance cost | |
| It does not leave very noticeable tire marks on your grass. | |
| It is very safe to use as the blades stop when lifting or tilting the mower. | |